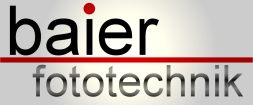 ---






04. März 2016

Erste Tipps...

finden Sie jetzt hier eingebettet in ein Forum-System.

Alle Informationen sind auch für Gastbesucher zu lesen. Wenn Sie Rückmeldung geben möchten, geht das auf den Forum-Seiten nur mit Anmeldung. Ebenfalls werden Beiträge erst nach Freigabe durch mich sichtbar. Bitte haben Sie dafür Verständnis, das dient der Übersichtlichkeit und Qualtiät der Seiten als Informationsquelle.

Rückmeldungen sind selbstverständlich auch nicht-öffentlich möglich über die allgemeine Kontakt-Seite

Meine Januar-Nachricht ist weiterhin hier zu lesen:








Rolf-Dieter Baier
| | | | |
| --- | --- | --- | --- |
| | Neuware und Sonderangebote | | gebrauchte Bedienungsanleitungen und Bücher |
| | Gebrauchtangebote | | Zum baierfoto ebay-Shop ! |
| | | | Preisliste (Pentacon Six Optimierung) 2016 |
Information

Beratung 1 – Vergleich Pentacon Six und ähnliche Kameras

Beratung 2 – Bekannte Probleme bei Pentacon Six und Exakta 66 sowie Lösungen

Beratung 3 – Tipps und Tricks - Forum

Anfragen, Wünsche, Kommentare an Herrn Baier

Dr. Donau: Russische Kameras der 70er Jahre. Daten, Bilder.



Dr. Donau: Russische Objektive. Versuch einer Übersicht.



Das russische Alphabet


Produkte
Tragegurt-Befestigung für Pentacon Six
Filmtransport-Kontrolle für Pentacon Six/Exakta 66

Antireflexions-Kit Pentacon Six

Spiegel-Vorauslösung oder... Zwei-Stufen-Auslöser! Für Pentacon Six und Exakta 66

Verbesserung der Filmplanlage bei Pentacon Six

Adapter für Kiev 60 TTL-Prisma an Exakta 66/Pentacon Six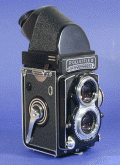 Adapter für Hasselblad und Kiev Prismensucher auf Rolleiflex TLRs

Adapter für Kiev 88 Prismensucher an Rolleiflex SL 66

Adapter für Kiev 88 Prismensucher an Mamiya C 330 und ähnliche Modelle

Antireflexions-Kit Kiev 60

Kontakt, Impressum

Zur Bestellung
---
Verantwortlich: Rolf-Dieter Baier, Am Bürkle 25, DE-79312 Emmendingen, Fon +49 7641 936-858, Fax -859.
E-mail:
Letztes Update: 04.03.2016
---
---






March 4th 2016

First new tips...

are now available embedded in a forum system here

Any informations given there are visible for guests as well as for members. If you wish to give feedback right there you need to become a member. Click "Registrieren" in the forum. BTW: The default forum system language is German, you can set the forum system to English on the "Registrieren" page, whether you actually register or not.

Any feedback or other posts needs approval by me before it becomes visible.

This should bring clarity and quality into these pages which should serve as an information source. You can of course give (unvisible) feedback over the global contact page, too.




My January message can still be read here:





Rolf-Dieter Baier
The English version is still under construction. Some links lead to pages in german (see flag). Have a look at the German overview above, too. Some pages you find there might be of interest even without knowledge of the german language.

Price List 2016 for Pentacon Six Optimizing


New Equipment and Special Offers


Used Instruction Manuals for Photo Equipment



Visit the baierfoto ebay-Shop !




How to Prevent Overlapping Frames with Pentacon Six



Which additional costs should be calculated for good shutter working order of a Pentacon Six or Exakta 66 ?


Dr. Donau: Russian Cameras of the 70ies


Dr. Donau: Russian Lenses

My Products
Film Advance Control Pentacon Six/Exakta 66


Pentacon Six / Exakta 66 MLU or ...Two-Step-Release!


Adapter for Kiev 60 TTL-Prism to fit Exakta 66/Pentacon Six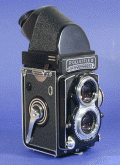 Adapter for Hasselblad and Kiev Prismfinders to fit Rolleiflex TLR


Adapter for Kiev 88 prismfinders to fit Rolleiflex SL 66


Adapter for Kiev 88 prismfinders to fit Mamiya C 330

---
Copyright by Rolf-Dieter Baier, Am Bürkle 25, DE-79312 Emmendingen, Phone +49 7641 936-858, Fax -859.
E-mail:
Last updated 03/04/2016