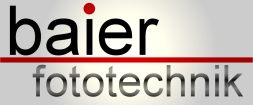 Kiev TTL-Metering Prism Finder for Exakta 66 and Pentacon Six... please note: Kiev 60 prism finders no more available, adapters only.
adapter protected by law
A cheap, good quality TTL-Prism for the Exakta 66 !
And finally a bright one for the Pentacon Six !

| | | |
| --- | --- | --- |
| | New all metal adapter version fits both Exakta 66 and Pentacon Six *) | |
*) Camera must have the locking button for waist level finder. Some Pentacon Six and Exakta 66 bodies exist with no button. The adapter wouldn´t snap in with those bodies. Owners of such cameras contact us before buy, please.

You will enjoy the following advantages:

- Bright viewfinder image (compare with the original...)

- Showing 100% of the focusing screen (compare with the original...)

- Exposure metering with all lenses (Schneider, Zeiss, Kiev)

- Adapter + prism can be taken off as a unit - as easy to change as the waist-level finder (only possible with the genuine baierfoto adapter not with the Ukrainian copy!)

- Prism can also be taken off the adapter the same as from a Kiev 60 body, easy to change between Kiev 60 and Exakta 66 or Pentacon Six

- Eye-sight Correction lenses available in any individual strength, even cylindrical, for Euro 15,-
Please note: The combination of camera + adapter + Kiev prism does not fit into the Pentacon leather case. Pentacon finder accessories (e.g. angle finder) do not fit Kiev 60 prismfinders.
Prices in the European Community incl. VAT

Prices for residents outside the European Community without VAT

Adapter only (read)

71.40 Euros

Adapter only (read)

60 Euros

Shipping, air mail insured

10 Euros

Shipping, air mail insured

10 Euros
To convert to other currencies, please use the